In 2019, we were fortunate to visit some amazing places. Punta Cana, Mexico, Hawaii, and Phoenix. In Punta Cana we spent a day on this amazing beach that we arrived by dune buddies. Once arriving we could not help but notice the amount of trash obstructing the view to an amazing beach and inlet from the ocean. It was then myself and my kids felt we could work to fix this problem. With every trip we experienced similar problems in each of the places we visited, it became apparent this was a bigger problem than we ever thought. Lastly, we had to dive for a lost device in the bottom of a lake and over our three dives we pulled over 100 pounds of trash from the bottom. It was then we filed our corporate papers and began to form Big Blu World. Since then we have spent countless hours removing trash mostly from our local lake, sorting through and recycling what we can. We have found that many people share our interest and we feel that we could form a membership-based company that people can be apart of changing our world for the better.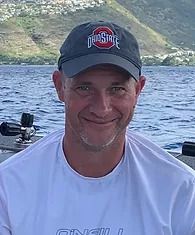 Profile
I founded Big Blu World with the idea that we can create solutions to our global problem of trash in our waters, on our beaches and in our oceans. My goal for Big Blu World is to become an educational company that uses our platforms to change the minds of millions on the impact of trash and plastic causes to us to waters. A lot of companies provide similar stories and have done amazing work. Most of those companies focus on the oceans and smaller nations. I believe that to create real change we must start from our interior and eliminate the problem at the source. As I embark on this journey I plan to involve as many passionate people for our waters as possible and create a company that always has our future in mind.
The Big Blu Objective
Our foundation was created to educate, inform, communicate and perform real change in the efforts to combat the plastic and trash crisis in our waterways.
Our Core Principals are:

Begin with small acts of change by hosting clean-up's

Invite people to join in our efforts by becoming members of the Big Blu Community

Gain accreditation and support from other organizations and clubs fighting our cause

Bolsters support for our foundation through members, sponsors, subscribers and programs

Lock down our rivers and watersheds in the flow of plastic and trash

Understand and Unify communities in the efforts to implement programs to help our efforts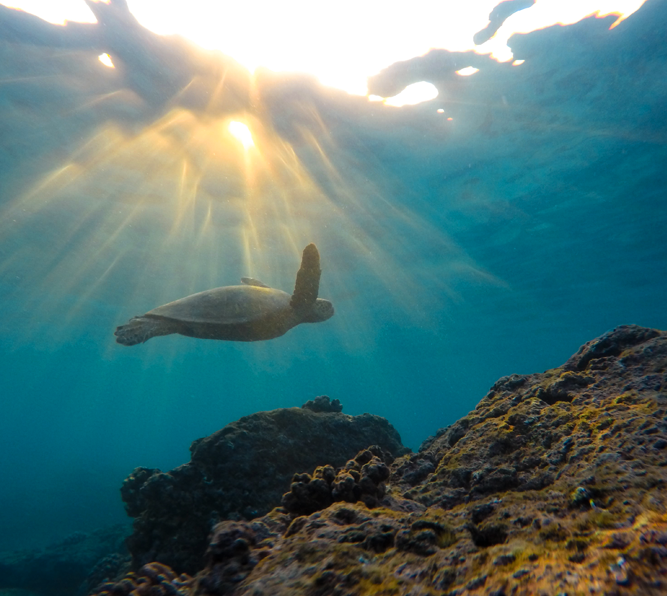 Our Goals
By the end of 2022, our goal is to have over 1000 Big Blu Members. With several small craft boats already being deployed our goal is to have the ability to service over 1000 miles of shoreline a month. In 2022 our goal is to purchase a large boat for services large rivers, inlets, and ports with over 25,000 members. In the years after that, we have a goal to have a fleet of large boats, facilities in multiple states, and have over 100,000 Big Blu Members. Our goals are underway, and we hope that you will join us in making sure our future is clean and BLU!
Jeremiah Miller-Founder/President
Jeremiah created Big Blu along with help from his kids to help do small deeds and turn them into big realities. His entrepreneurial spirit has driven him to help create this brand and work to make larger impacts. His background includes owning and managing restaurants, owning and operating construction businesses for many years, and most importantly a father who wants and believes in improving, preserving and working toward a better future
Stacey Miller/Operation Manager
Stacey has joined our efforts to help us manage our programs, coordinate events, manage our sponsors and donations and develop relationships with community leaders. Stacey has been supportive of our vision since conception and believes and loves the idea of clean water and has great experience in managing day-to-day functions. She has worked in the management aspect of commercial flooring for years and has organized multi-million dollar projects for her company.
360 Marketing and Advertising
While marketing a Non-Profit has always been looked at adversely by consumers we must work to ensure people that by us promoting our Foundation we are able to create a larger pie and increase the awareness and effectiveness of our work. Currently, we have hired Marketing 360 to help us relaunch our foundation with the belief in increasing our exposure we will capture more support and sustainability. We are not marketing for profit, we are marketing to expand our abilities and create a plastic-free Big Blu World.
Brooklynn Miller/Social Media Director, Ambassador
Brooklynn, the daughter of Founder Jeremiah Miller has helped us and establish social media programs and functions to help us grow our audience. She shares the passion with her father for creating a real solution to this problem and has hosted multiple clean-ups, sponsored events, and activities to help the cause. She is currently our Honolulu Ambassador and works closely with other organizations on the island to improve our marine life ecosystem, keep our beaches clean and promote community projects. She is also a full-time student at the University of Hawaii studying Marketing.
Evelyn Saunders/Video Creation
Evelyn has joined our efforts to create effective messaging through videos and communications. Our goal is to create great video content that is engaging, entertaining, and educational for our subscribers, potential subscribers, and followers to enjoy. She has brought her understanding of current trends and ideas to help us attract a versatile crowd of people. She has helped us identify our objective through video content and will help us achieve success in growing our audience. Evelyn is also a full-time student and at the University of Tennessee and is our Tennessee Ambassador. She is planning multiple clean-ups this year along the Tennessee River.
Aaron Davis/Ocean Studies/Scuba Instruction
Aaron comes to our team as a Certified Dive Master and Instructor and will help us develop training classes in our Wilmington Research Center. He also Provides our team with Under water film and marine videos. He is a passionate diver/surfer/boater and all-around Ocean goer that brings energy and enthusiasm to our team.
Marine Science/TBD
We are an organization that believes in our ecosystem and the science that allows us to study it. Over the next year, we will work to hire an individual that is nearing graduating or has completed marine studies to help our programs identify programs to help benefit our coral reef system. As our reef goes so does our ocean and we believe we can help grow new species of coral that will be more tolerant to the changing water temperatures, the changing cycles of our seas and help revive our reefs.
Event Coordinator/TBD
We fund Big Blu through programs, events, and activities. We will work through this year with our current staff handling these promotions and events and we will develop this role for a future employee to help us manage, improve and grow our events to make large scale impacts and help us fund the development of our programs and projects
Machiniest-Welder/Corey McCord-Ambassador
Corey is one of our Columbus, Ohio Ambassadors and a Journeyman welder. His experience in welding and construction helps us create frames and molds for our project boats. He has helped us with multiple clean-up's and his craftsmanship provides us with safety on our boats as well as with any equipment we use.
Photography/Hannah McCord-Ambassador
Hannah was our first employee ever of Big Blu and she worked to take photos of our projects and create content for our social media page. She also has been there since we started helping us with clean-ups, promoting our brands, helping us establish an identity, and working to keep our waters cleaner. Hannah has a brilliant eye for nature and has been a great addition to our team to help our photo projects, share ideas and create a vision for our eyes to savor the lasting efforts.
Grants/Sponsors/Funding-TBD
We are currently working to fill this position with an experienced non-profit administrator that can help us establish relationships with companies, organizations, and businesses to help provide funding to our organization. This member of our team must be organized, a great communicator, self-motivated and share our passion for our Big Blu World. This position is one of our most valuable. In order for us to reach our goals and objectives, we must have the funding required to operate and promote our objective
Merchandising/TBD
Currently, we offer a limited amount of items as far as merchandise. Our plan is to expand our ability to sell trendy, appealing, and repurposed products that share our vision and commitment to a more sustainable future. We are looking to hire an individual who understands e-commerce, fashion, and design, is organized and motivated to grow our product line. Our eventual goal is to add merchandise to our research centers and create zero waste stores to promote plastic-free and sustainable shopping.
Additional Internal and External Personal
Accountant/External, Legal/External, FEMA Coordinator/Internal, Real Estate and development/Internal, Marketing manager/Internal, Project Coordinators(3)/Internal, Education specialist/Internal, IT/Design/Internal
Additional Personal
Currently, we offer a limited amount of items as far as merchandise. Our plan is to expand our ability to sell trendy, appealing, and repurposed products that share our vision and commitment to a more sustainable future. We are looking to hire an individual who understands e-commerce, fashion, and design, is organized and motivated to grow our product line. Our eventual goal is to add merchandise to our research centers and create zero waste