Our Big Blu Barrel project has been created to help us raise money to purchase and service waste containers at various shores, trails and beaches for consumer waste. In our travels we have noticed a lack of waste services leads to trash on our shores and in our water. Our cost is $105.00 annually to purchase, place and service each container. With your support we can increase the amount of Big Blu Barrels we can deploy.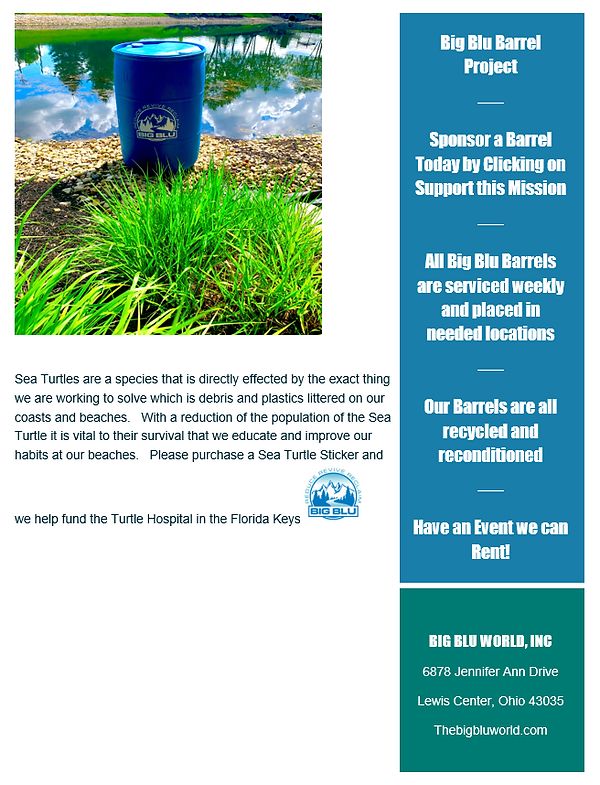 Our Big Blu Barrel project helps us raise money to purchase and service waste containers at various shores, trails, and beaches for consumer waste. We've noticed a considerable lack of waste services that lead to trash on our shores and water across the country. The cost of each Big Blu Barrel project is $105.00 and will make a difference at each needed location for waste treatment. With your support, we can increase the amount of Big Blu Barrels we can deploy across the country.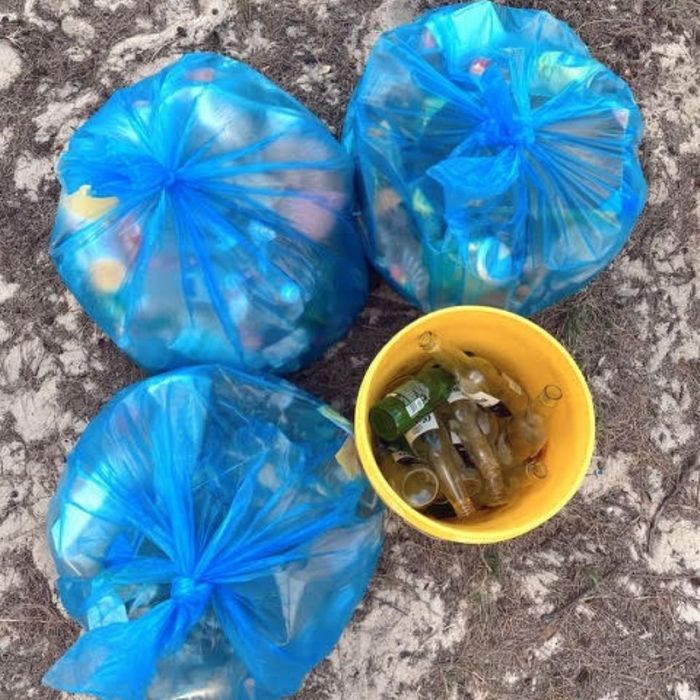 The Damage to Waste
Every ounce of waste in our oceans plays a significant contributing factor in the damage to marine wildlife and their beaches. So anytime you're at the beach, do yourself a favor and locate the nearest disposal units. If you notice a lack of disposal units, notify public authorities about the poorly handled waste process. Regardless, the Big Blu Barrel project aims to circumvent this problem with more proper waste disposal units placed around beaches.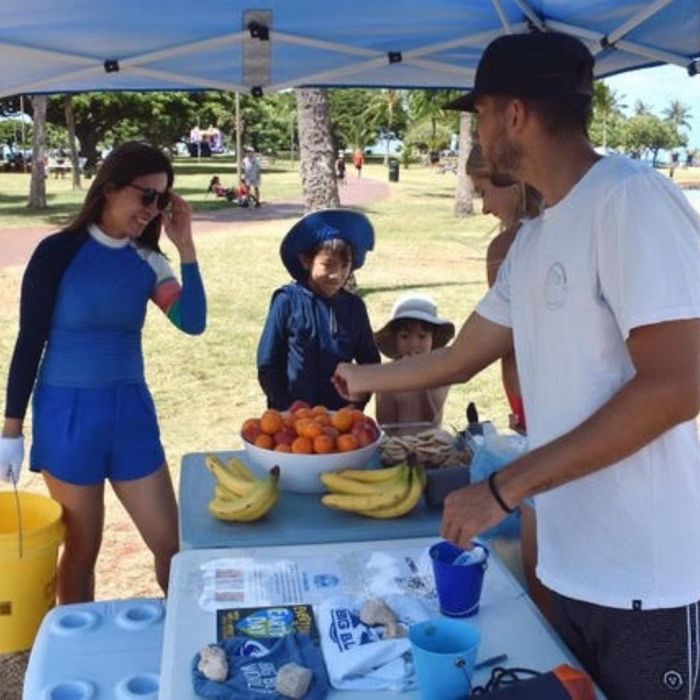 What You Can Do
A Big Blu Barrel Project purchase is the most effective way of helping fight against consumer waste affecting our beach shores. The option to dispose of trash properly will naturally decrease the amount of garbage seen at any specific location. Additionally, every Big Blu Barrel bought serves as a landmark for cleaner beaches. The barrels are handled routinely in the most needed areas to help prevent further destruction. Keep up to date and join our Big Blu World community today!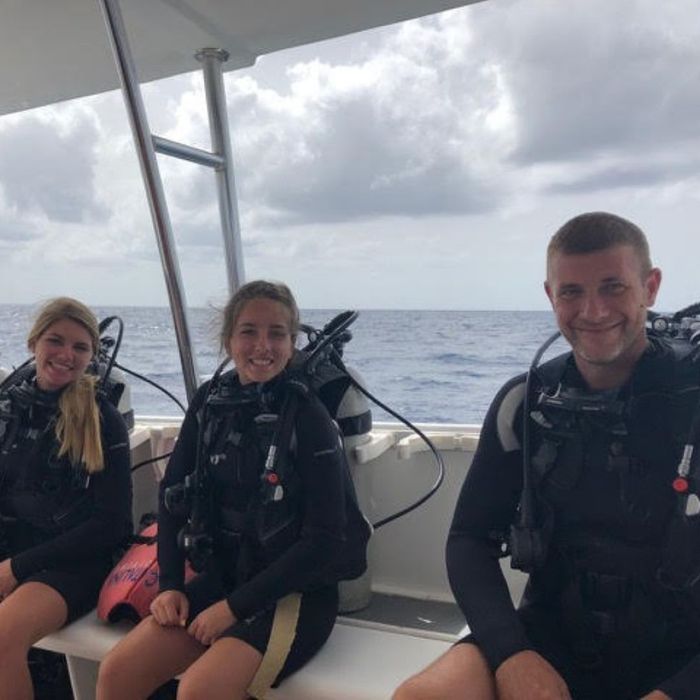 Upping Our Game
Always recycled and reconditioned, our Big Blu Barrels continue to help every living creature that interacts with our beaches and oceans. In addition to helping marine life, every donation helps support the ever-growing community in multiple ways. Our funds go towards projects like these, sponsoring kids' college scholarships, and helping educate more people on maintaining a cleaner world. Even if you can't currently donate, our free subscription-based newsletter will help make a difference in keeping you and others up to date on contributing towards the cause.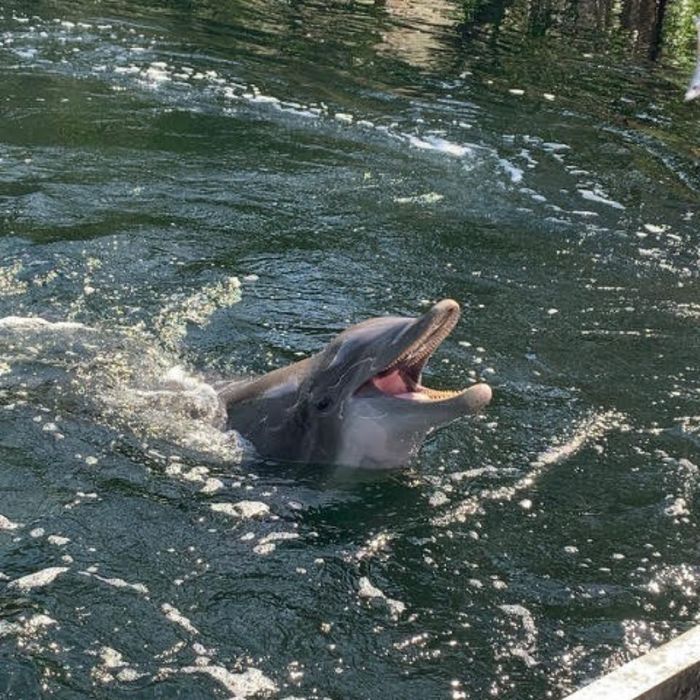 Every Action Matters
Even if one doesn't have the resources to help fund a Big Blu Barrel, any action taken towards beach and ocean cleanup with non-profits helps contribute towards a cleaner environment for all. We offer many great options and merchandise at our store that contribute to this cause. Even just one dollar will go a long way in helping to make a cleaner world.
Solving the world pollution problems by cleaning up debris and plastics will directly help the survival rates of marine life such as sea turtles. We strive every day to help our beaches, oceans, and surrounding wildlife. Every action helps; learn what great work is being done each day and check out our calendar for upcoming events!